What: St Thekla Annual (to-go) Luncheon
Where: St George Orthodox Church

When: Sunday, September 27th (pre-order deadline is September 23)

Beloved in Christ:

We are happy to let you know that some traditions are too hard to part with even in the midst of uncertain times. With this in mind, the Ladies of St George
will be providing the annual St Thekla Luncheon on Sunday, September 27th as a to-go luncheon.
See the flyer below for the menu items.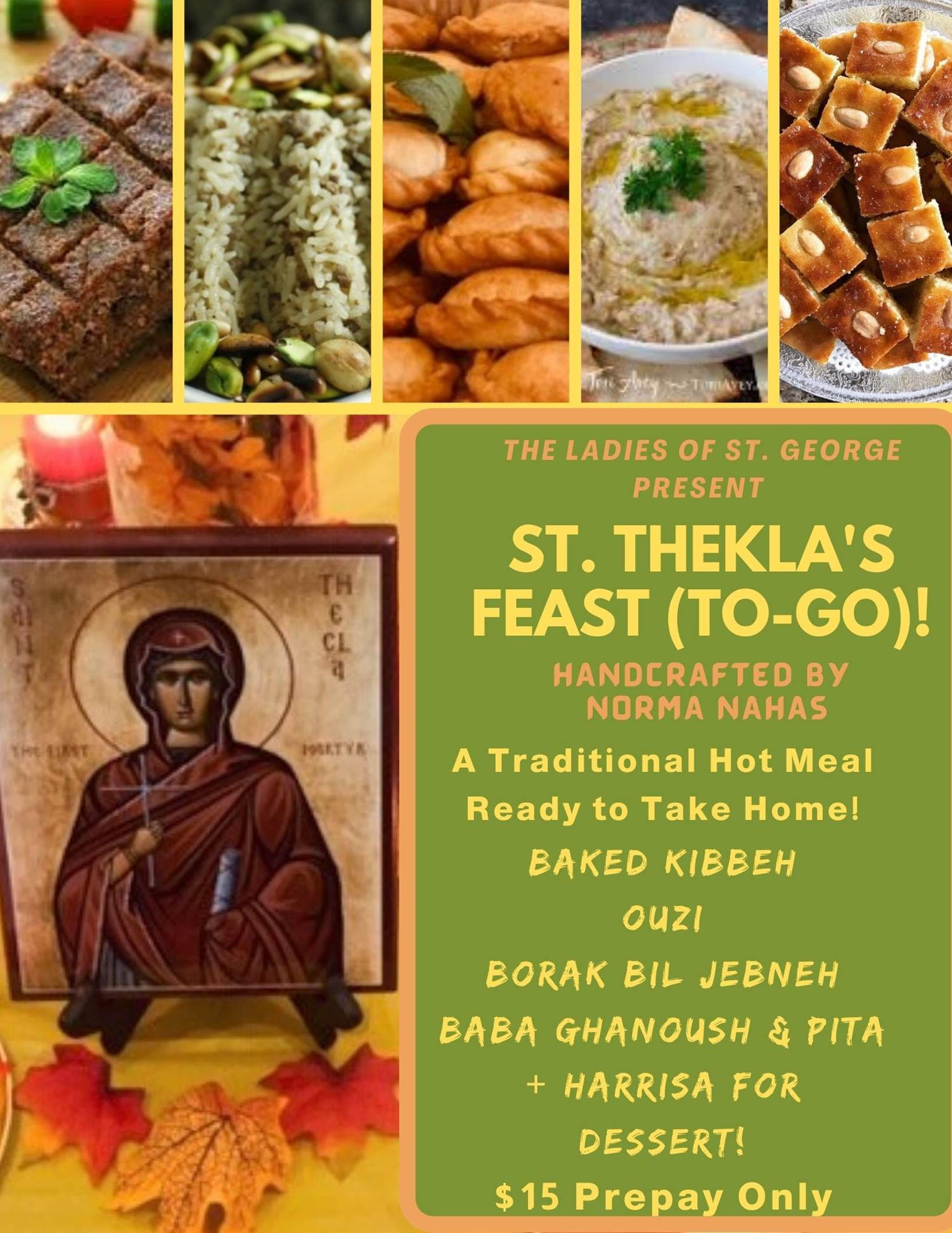 In order to do this properly and safely, Norma Nahas will be preparing the food following all the proper food safety protocols and will be assisted by a few family members.
The boxed meal must be pre-ordered and pre-paid $15 per meal via our online portal: https://secure.quickswipe.com/stgindy/pay/?f=1000031821

The deadline for orders is Wednesday, September 23rd. You will be able to pick up you boxed lunch immediately after the dismissal of the Divine Liturgy.
Remember that you must pre-order and pre-pay for your meal as we will not have any extras available that day.